Walt Harris Bldg 4-Hour Rate

$600.00

Each Additional Hour Rate

$50.00

Walt Harris Bldg Add Kitchen Rate

$50.00

(per hour)




Walt Harris Bldg Youth Rate

$200.00

 

Con Ehret Bldg Rate

$100.00

 

First Aid Bldg Rate

$45.00




 
Event Hall Reservations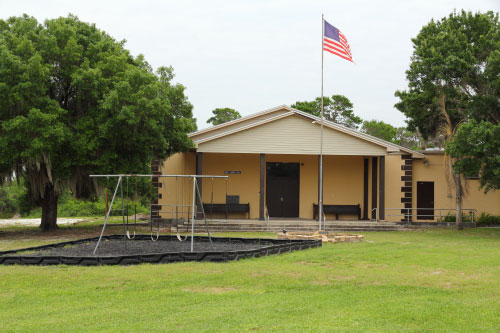 Adjacent to the Masonic Park Lake is the newly renovated, main activities and dining hall. The Walt Harris Hall is approximately 4,000 square feet of open space, and is equipped with a full commercial kitchen and main stage. The Con Ehret Hall is approximately 1,500 square feet of open space, and is within walking distance of the RV park. It is a general activities hall that guests can utilize for dancing, singing, socializing, play cards, dinners, or special events.
Availability and Special Rates


Please use the reservation form below to request an Event Hall date of arrival and departure, and a member of our staff will contact you to confirm and secure with a deposit. Note that submission of this form does not guarantee above rates or requested dates, and should not be considered a confirmed registration. Masonic Member discounts are available by contacting the Park Office. Above Rates are subject to change at any time.